NEWS
High Quality Chinese Durable Gate
Novotel New Delhi Aerocity
---
This article mainly introduces how our company provides a complete set of gating solutions for hotel projects in India, which helps local hotel projects successfully complete infrastructure projects.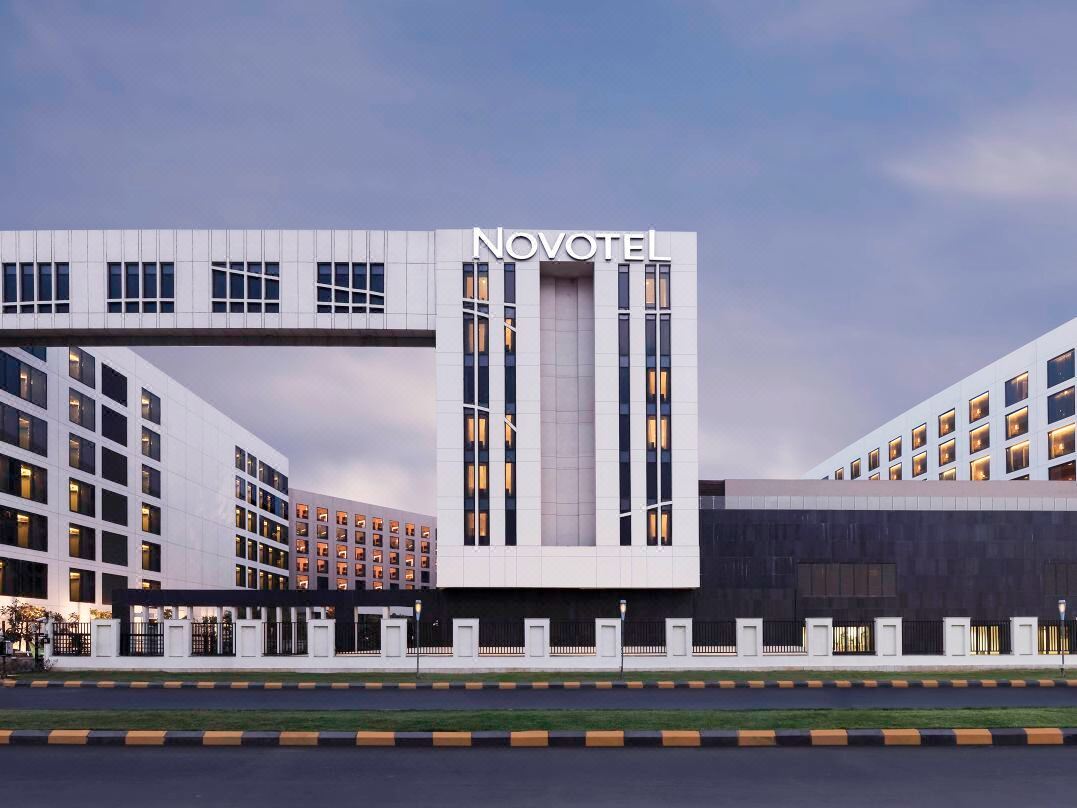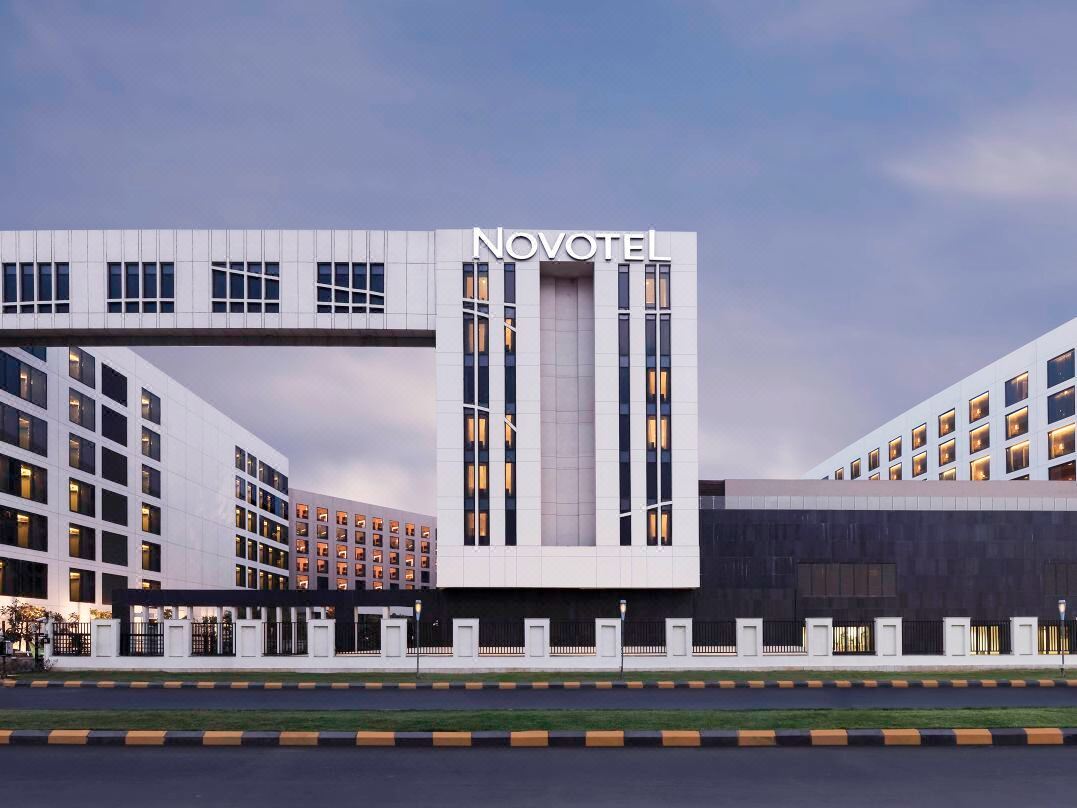 Product Application
Main Product 1: Glass Door Handle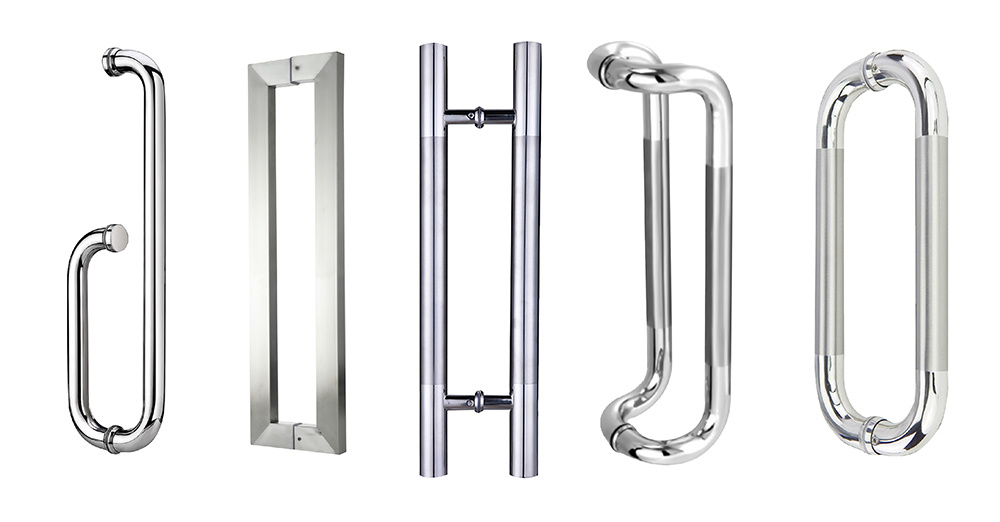 glass door handle, commonly referred to as a door pull or handle, serves a pivotal role in facilitating the smooth operation and security of glass doors. These handles are primarily designed for convenience, enabling users to easily open and close glass doors while offering a firm grip. They also enhance the aesthetic appeal of the door, as they come in various styles, materials, and finishes to complement the overall design. Furthermore, glass door handles contribute to safety by preventing hand contact with potentially sharp or hot glass edges. In commercial settings, they often bear branding or signage. Ultimately, these handles balance form and function, providing both practicality and a decorative element to glass doors in homes, hotel offices, and various architectural contexts.
Main product 2: Shower Hinge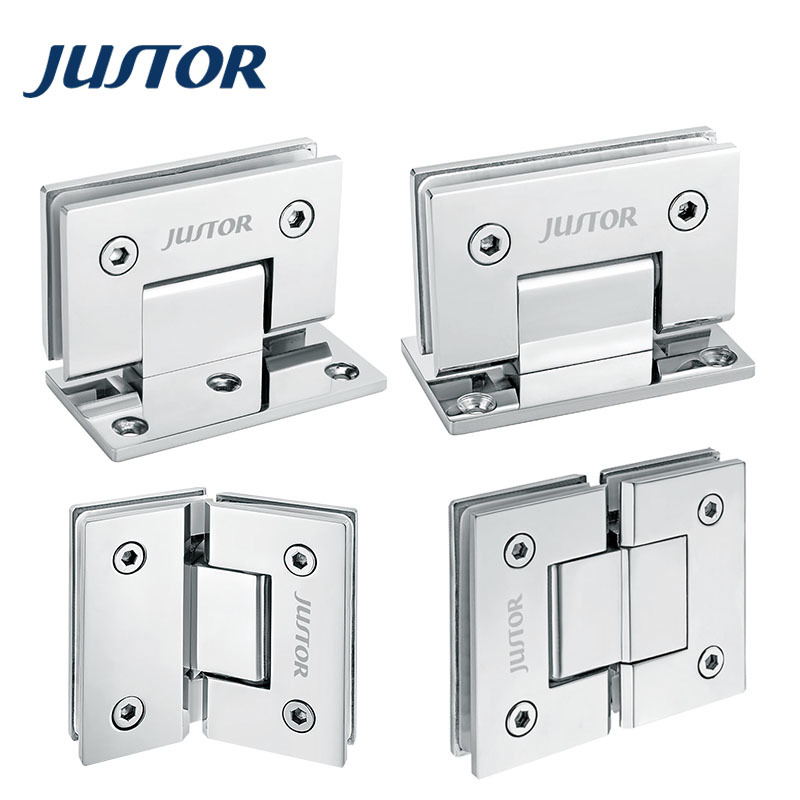 shower hinge is a vital component in the construction and functionality of a shower enclosure or door. It plays a crucial role in providing support, stability, and smooth operation for glass shower doors, helping to ensure a secure, watertight, and aesthetically pleasing bathing experience.
At its core, a shower hinge is a type of hardware that serves as a pivot point for glass doors in shower enclosures. It enables these doors to swing open and closed, allowing for easy access to the shower space. The hinge is typically mounted on the wall, floor, or ceiling and is attached to the glass door. The design and construction of shower hinges have evolved over time, and various types are available to meet different installation and aesthetic requirements.
Shower hinges are available in a range of materials, including stainless steel, brass, and zinc alloy. Stainless steel is a popular choice due to its resistance to corrosion and rust, making it ideal for wet and humid shower environments. The choice of material also affects the overall appearance, as these hinges are often visible when the shower door is closed. Many shower hinge models come in various finishes, such as polished, brushed, satin, or matte, to match the bathroom's decor.
Shower hinges are designed to provide durability and stability. They are engineered to withstand the weight and movement of the glass door while ensuring that it opens and closes smoothly. This functionality is crucial in preventing leaks and maintaining the enclosure's integrity. Some shower hinge models incorporate self-closing mechanisms, ensuring that the door returns to its closed position automatically.
The installation of shower hinges requires careful consideration of the shower door's size, weight, and the specific design of the enclosure. The selection of the appropriate hinge type and size is essential to ensure that the door operates effectively and securely. Hinges come in various configurations, including wall-mounted, glass-to-glass, and offset hinges, offering flexibility in design and installation.
In addition to their functional aspects, shower hinges contribute significantly to the overall aesthetics of the bathroom. They can be sleek and minimalistic, enhancing the modern and clean look of a bathroom, or they can feature decorative elements to match a more traditional or ornate decor style. The choice of hinge design can greatly impact the visual appeal of the shower enclosure.
Maintenance of shower hinges is relatively straightforward, typically involving regular cleaning and lubrication to ensure smooth operation and prevent corrosion. Proper maintenance extends the lifespan of the hinges and ensures they continue to function effectively.
In summary, a shower hinge is a fundamental component of a shower enclosure, serving as a pivotal point for glass doors. It combines functionality, durability, and aesthetics to create a seamless and stylish solution for bathing spaces. The careful selection and installation of shower hinges are essential to ensure a secure and reliable shower experience while enhancing the overall design and ambiance of the bathroom.
Introduction Of The Case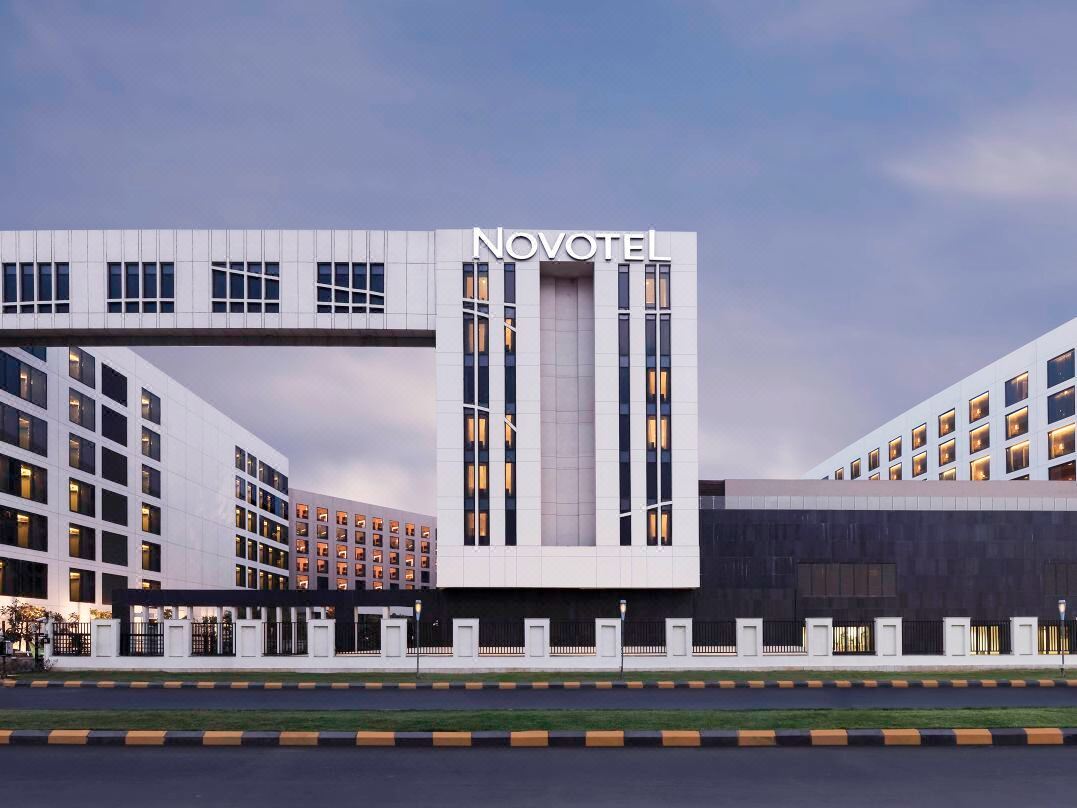 Hotel name: Novotel New Delhi Aerocity
Accorhotels announced the opening of Pullman New Delhi Air City and Novotel New Delhi Air City, which will add 670 international standard rooms in India's gateway city of New Delhi.
The 270-room Pullman Hotel and the 400-room Novotel Hotel are located close to Indira Gandhi International Airport and within easy reach of renowned business centers such as Gurgaon and New Delhi. Surrounded by a central garden and outdoor heated swimming pool, the hotel brings together two of Accor's best-known brands in the booming Air City area.
The dining service at Pullman New Delhi Air City is authentic and modern, with a variety of dining options to suit the tastes of visitors from all over the world. Pluck produces a variety of seasonal dishes using freshly picked ingredients from in-house farms; The stylish deli cafe offers a wide range of teas, coffees and beverages with a wide range of freshly baked delicacies; The hotel's signature restaurant, Honk, serves upscale Asian street food; There is also the 'Vinoteca by Pullman' luxury lounge Pling, which not only has a vibrant atmosphere, but also serves a variety of wines from around the world by the glass, paired with delicious dishes in accordance with the philosophy of Tapastry by Pullman.
The hotel also offers a variety of leisure facilities, including a spa that blends Ayurvedic, Thai and Swedish treatments, a fully equipped health club and a heated pool. Pullman New Delhi Air City is the 100th Pullman brand hotel in the world.
As a mid-range brand of Accor, Novotel is a classic blend of modernity, design, simplicity and efficiency. Novotel New Delhi Air City offers free accommodation for up to two children under the age of 16 staying with their parents. The hotel also offers the full Novotel experience: all guests can enjoy Internet access in the hotel's Web Corner, free use of the hotel's Apple iMacs computer in this comfortable space, and full services of the business lounge. The hotel lobby features a virtual welcome ambassador, Moncierge, who introduces guests to the best attractions and entertainment in the Indian capital, and can check flight times, hotel information and more.
Featuring fresh, organic specialties, the on-site Food Exchange offers local flavours in an increasingly progressive and modern way for a casual and tasteful dining experience. Modern bar Quoin serves fine wines, cocktails and beverages, with freestanding Bird's Nest style seating and an alfresco dining environment.
Hotel guests can enjoy dining and leisure facilities at both hotels.
Featuring the largest meeting space in the National Capital Territory of Delhi at over 40,000 square feet (approximately 3,716 square metres), the two hotels are equipped with a pillar-free ballroom with flexible layouts and 13 meeting rooms suitable for various events, aiming to capture the largest share of the growing MICE (meetings, incentive travel and exhibitions) market.
Both hotels participate in the Accor Club Loyalty Program, which offers members welcome drinks, room upgrades, free nights, priority check-in and late check-out benefits.
Novotel New Delhi Space City - Accor brand hotels
Explore New Delhi's attractions at Novotel New Delhi Space City - AccorHotels. Located in the heart of the city, the hotel is easily accessible from anywhere in New Delhi.
Enjoy the services and amenities of Novotel New Delhi Space City - Accor brand hotels for a hassle-free trip. Enjoy free Wi-Fi during your stay and stay in touch with your important partners. The airport transfer service can be booked before check-in to ensure a smooth arrival and departure. Car rental services at Novotel New Delhi SkyCity - Accorhotels make it easy to plan excursions, sightseeing and more in New Delhi.
Guest parking is free. When you stay at the hotel, the friendly front desk staff can assist you with luggage storage, concierge services, safe deposit boxes and express check-in or check-out. The hotel offers Tours and ticketing services to help you book tickets, as well as reservations for popular restaurants. If you are planning a long stay or need it, laundry and dry cleaning services can help you clean your belongings during your trip.
Relax and enjoy the convenience of room service including 24-hour room service, room service and daily room service. For the comfort and health of all guests, smoking is not permitted anywhere in the hotel. If you wish to smoke, you can go to the designated smoking area.
Enjoy high quality room facilities and services at Novotel New Delhi Space City - Accor Brand Hotel. To enhance your stay, some of the hotel's rooms include blackout curtains, air conditioning and bedding. Novotel New Delhi Space City - Accor brand hotel rooms are uniquely designed with a variety of layouts, like separate living rooms. Some rooms feature in-room entertainment, including cable TV, TV and daily newspapers.
A coffee/tea maker, refrigerator, minibar and bottled water are also provided in the rooms if requested. Select rooms at Novotel New Delhi Space City - Accor also come with towels, hairdryers, bathrobes and toiletries in the bathroom. Stay in selected rooms with access to the Executive Lounge and high-end service in a luxurious and sophisticated setting.
Both hotels participate in the Accor Club Loyalty Program, which offers members welcome drinks, room upgrades, free nights, priority check-in and late check-out benefits.
Contact Us
Kaida Hardware & Technology (GuangDong) Co., Ltd.
---